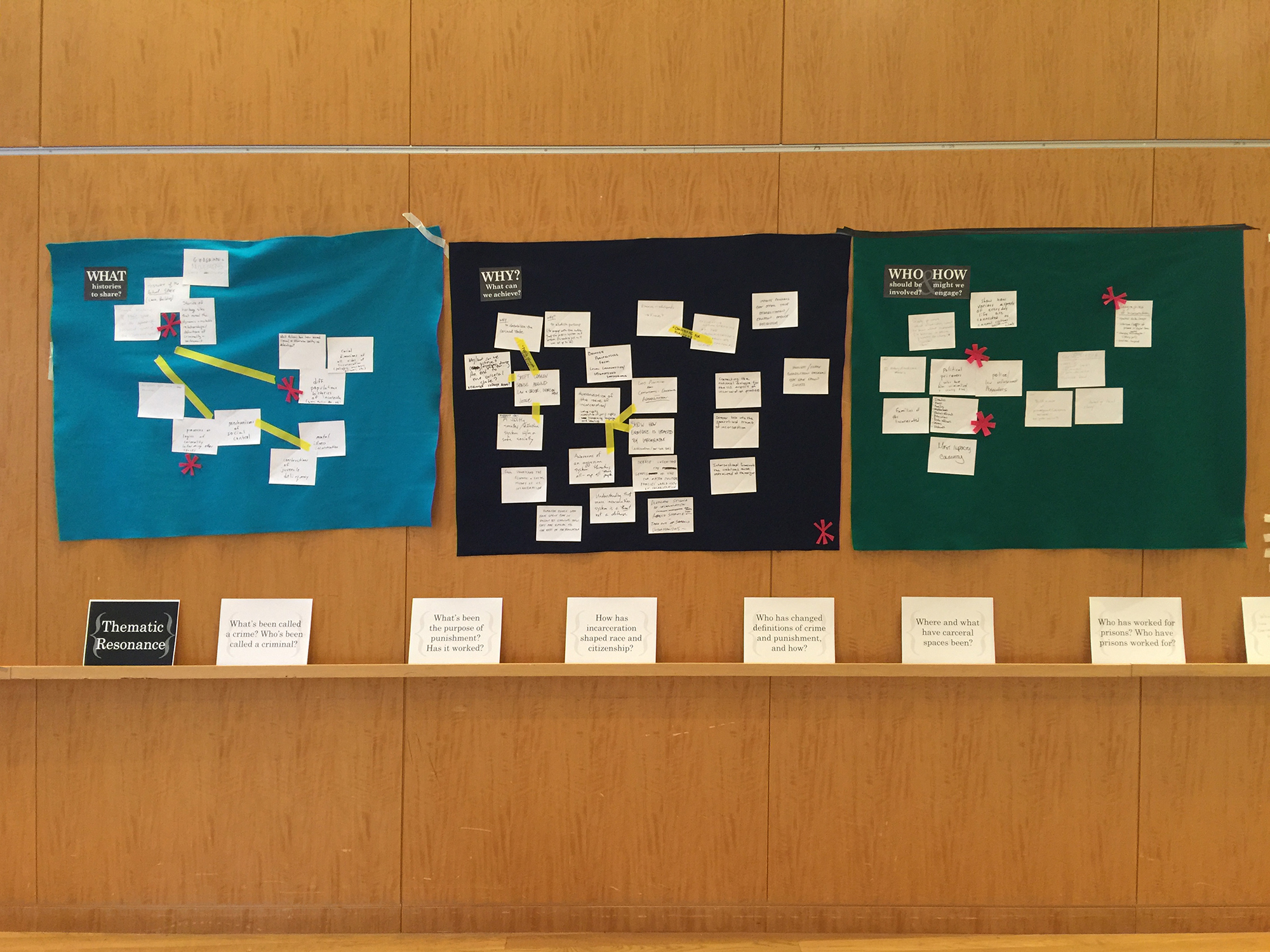 Picture Project works with Humanities Action Lab
Picture Projects has partnered on a new project to research, develop and design an exhibit and media platform with the 'Humanities Action Lab: Global Dialogues on Incarceration' and students at Parsons The New School for Design. The project will focus on the past, present, and future of incarceration, exploring the explosion of prisons and incarcerated people in the US – including immigration detention centers –and its global dimensions. The Humanities Action Lab (HAL) is an international hub located at The New School where the humanities and design join to generate innovative curricula that foster public engagement with urgent social issues. HAL Global Dialogues is a collaboration of 14 universities, issue organizations, and public spaces working together. This project came out of the Guantanamo Public Memory Project.
The students will be mentored and guided by Picture Projects Director, Alison Cornyn and Matter Practice Co-Director, Sandra Wheeler. Working in teams, students will survey content materials, examine multiple exhibit venue sites, and design online platforms and physical exhibition frameworks that innovatively integrate both physical and digital components. The challenge will be to produce a framework that simultaneously gives the exhibition a distinct global identity represented at all venues, while retaining enough flexibility to effectively adapt to representing local concerns. The exhibition and digital media platform will open at The New School in New York City in the spring of 2016 before traveling to at least 13 other cities.