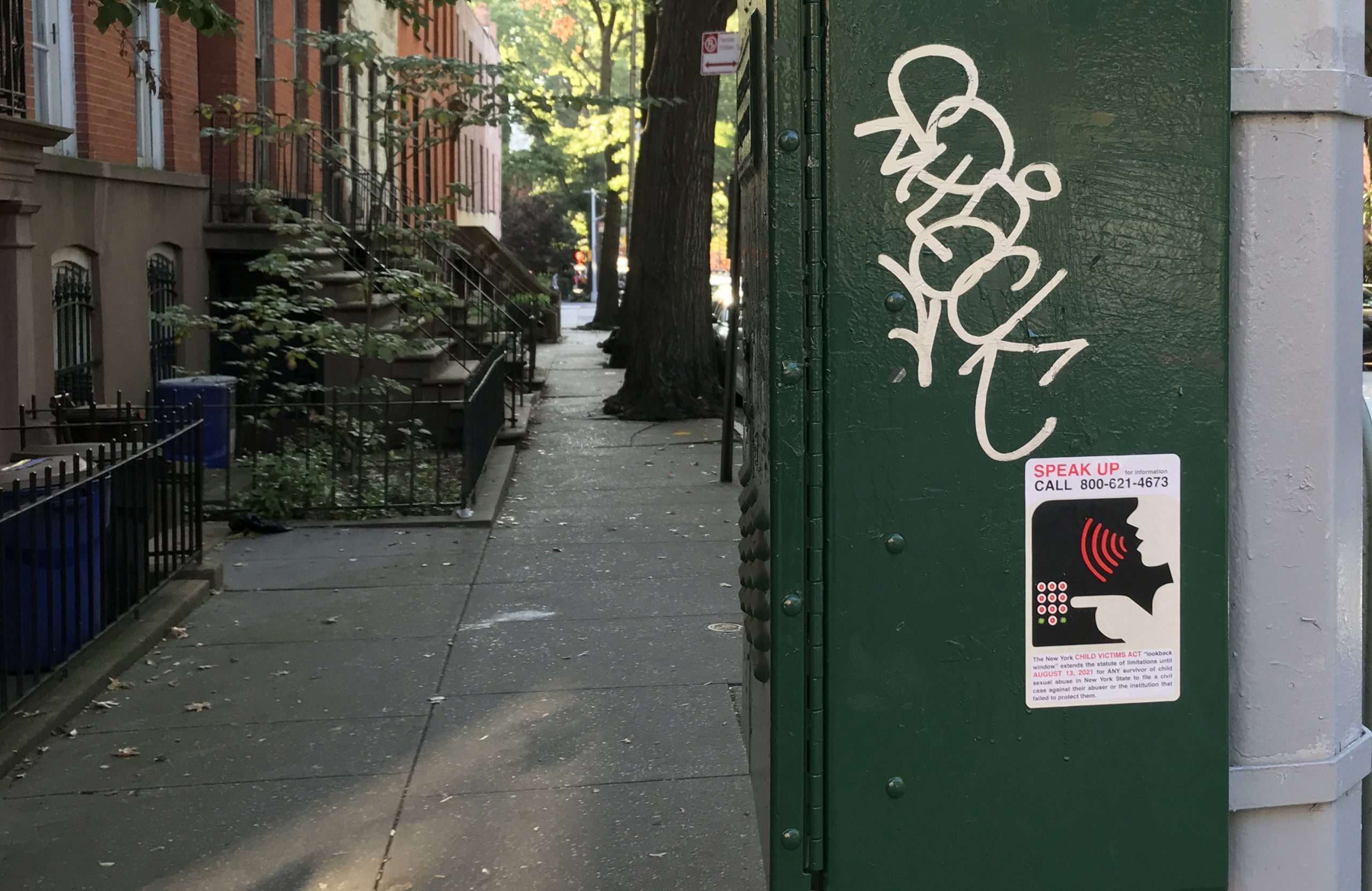 Lucky Red Backpack + Child Victims Act Outreach — and Stickers!
Honored to share the news that Picture Projects' Director, Alison Cornyn received a grant and a lucky red backpack from GlobalGiving and The Red Backpack Fund. The fund is backed by SPANX and the Sara Blakely Foundation and is dedicated to elevating and supporting women through entrepreneurship.
With this grant, we are able to extend our outreach campaign around New York's Child Victims Act 'Lookback Window'. The window is for anyone of any age who was sexually abused as a child in New York to file a civil lawsuit again the perpetrator of the abuse and/or the institution that should have protected the child (think a church; the Boy Scouts; other schools and institutions). The window has been extended by one full year, until August 14, 2021, thanks to Governor Cuomo because of COVID.
Our guerilla stickering campaign to reach people in the streets is in the works. If you would like to take part in stickering all over New York state, send us an email or note on FB with your address and let us know how many stickers you would like and we will send them to you! If possible, please let us know what part of NY you stickered and send us pictures of your stickering.
Thank you!